Ghanaians listen to hiplife, highlife, Gospel, Raggae and other African music. Musical trends have reflected changes in Ghanaian society over the last half-century. (1950s – 2000s)
By the start of the 1970s, highlife had been overtaken by pop music and electric guitar bands.
The music produced by African Americans began to exert a heightened influence over Ghanaian music.
In 1971 a musical festival called Soul to Soul was held in Accra featuring performances from a number of US artists, such as Wilson Pickett as well as Ike and Tina Turner.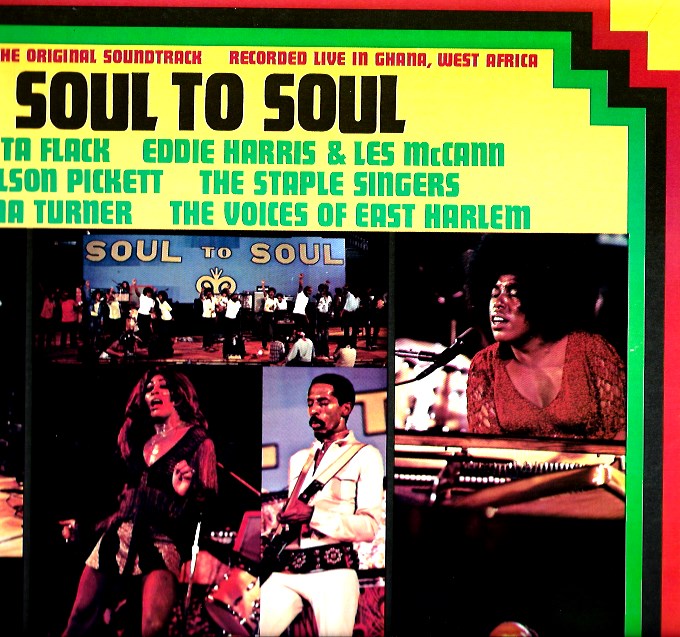 Subsequently, US-inspired musicians such as the Ashanti Brothers and the City Boys rose to prominence.
Afro-pop band Osibisa, became the country's biggest export.
The band, whose name means "criss-cross rhythms that translate with happiness", was formed in London in 1969 by three Ghanaian musicians and the same number of Caribbean artists.
The Ghanaian band members were highlife artists in Accra before moving to London after Nkrumah's regime was overthrown.
Osibisa originally produced instrumentals which were interlaced with African chanting amidst a backdrop of percussion instruments and a horn section.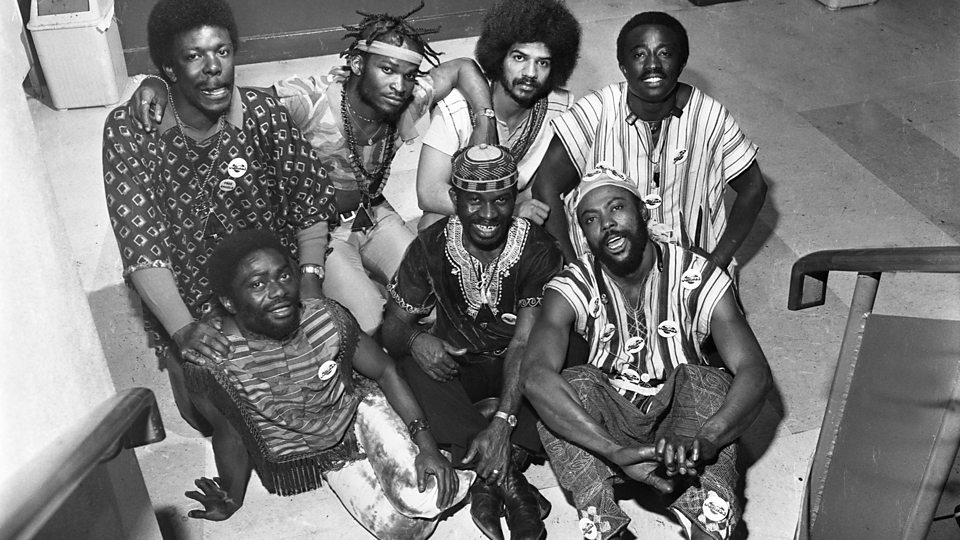 The band's rise to prominence created an interest in African music among European and American listeners, raising the profile of Ghanaian music worldwide in the process.
Rocky Dawuni, worldwide music star/global ambassador and lobbyist, released his mastered and mostly anticipated seventh studio collection/album "Beats of Zion" through Six Degrees Distribution in the spring of 2019.
Rocky passionately states, "We live in a time when the elements of international morality need to be proclaimed as a guiding principle for how we engage and deal with each other, between individuals, between communities and among nations.
In recent times when the divisive rhetoric that fills the air is on the ascent and the political atmosphere about the status quo prefers to normalize division over unity, Rocky's album "Beats of Zion" is a reviving message about worldwide solidarity and a perspective of unity within humanity.
"It is a period for worldwide mobilization for positive activity on challenging socio-political issues like the environment and the refugee crisis. Beats of Zion is the drumbeat of war against disregard and re-empowering the powers of love and hope," he expressed.
The thirteen-track set follows the GRAMMY-nominated album "Branches of the Same Tree" ("Best Reggae Album" in 2016) and expands Rocky's "Afro Roots" sound to include the diversity of the Ghanaian music scene and its current global outreach.
He concludes, "Beats of Zion is the rhythm of change beating from a distance and getting louder to awaken positive consciousness."
Enjoy this work of art from Rocky!